sponsorships?

03-16-2014, 08:24 PM
sponsorships?
---
Its my first year racing this year because its my first year with a quad worthy of racing. Money is tight because ive put money into it for ice and dont have much left for mx. I know to go around to local companies and what not, but would an acctual quad racing company even consider sponsoring me? And how would I go about asking them to sponsor me and if they were to, how would I promote it other than using their product, puting on their stickers and if I were to make it to the podium, thanking them. Do I make up a 'racer resume' type thing and email it out? Any help would be greatly appreciated. Thanks!

09-06-2014, 01:54 PM
Join Date: May 2014
Posts: 6
Likes: 0
Received 0 Likes on 0 Posts
---
I heard Goldspeed was excepting resumes Oct. 1st and had a great Sponsorship program put in place for several different series for wheels and tires. I heard their sponsorship program had a few different levels depending on your riding skills, series you attend etc. so I would bet they have something to offer you if you get a resume to them. Another one is GPS offroad products they sponsor riders also.

09-22-2014, 11:07 PM
---
CST just passed along word that they are seeking applicants for the first time ever- From now till Dec 1st. Definitely a good idea to get an application in to these guys:
CST Offers Sponsorship Program- Now Accepting Applications | ATVConnection.com

09-25-2014, 11:08 AM
---

10-14-2014, 01:40 AM
---
Spider Graphix has also opened sponsorship opportunity to the public for the 2015 season Details can be found here:
Spider Graphix Opens 2015 Sponsorship - ATVConnection.com

10-28-2014, 03:31 AM
---
Fasst Company & Flexx Handlebars has opened up its sponsorship application process for the 2015 season:
Fasst Company / Flexx Handlebars Opens 2015 Sponsorship - ATVConnection.com

12-30-2014, 09:49 AM
---
STI Tire & Wheel has opened up its 2015 sponsorship program. Full details can be found here:
STI Tire & Wheel Sponsorship Now Open - ATVConnection.com

07-16-2015, 09:11 AM
---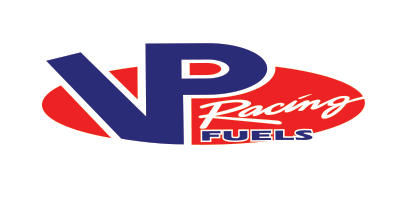 It's hard to imagine any powersports racing without VP Racing Fuels coming to mind. Now the company is giving back by offering support to racers:
VP Racing Fuels Introduces New Racer Support Program - ATVConnection.com

10-06-2015, 11:13 AM
Douglas Wheel Opens up 2016 Sponsorship
---
We've got the full scoop here:
https://atvconnection.com/articles/d...ship-now-open/

10-06-2015, 11:17 AM
GBC Opens 2016 Sponsorships
---
We've got the full scoop here:
GBC 2016 Sponsorship Now Open - ATVConnection.com