Driver bucket I finished off with 22G sheetmetal. I painted the bottom black and sides red to make it appear somewhat factory.
16g center panel, 2.5 tubes of seam sealer, and yes it is strong enough for me to stand on it. Total weight that went back IN the car is about 10. So this saves me 10 pounds however we are killing two birds with one stone...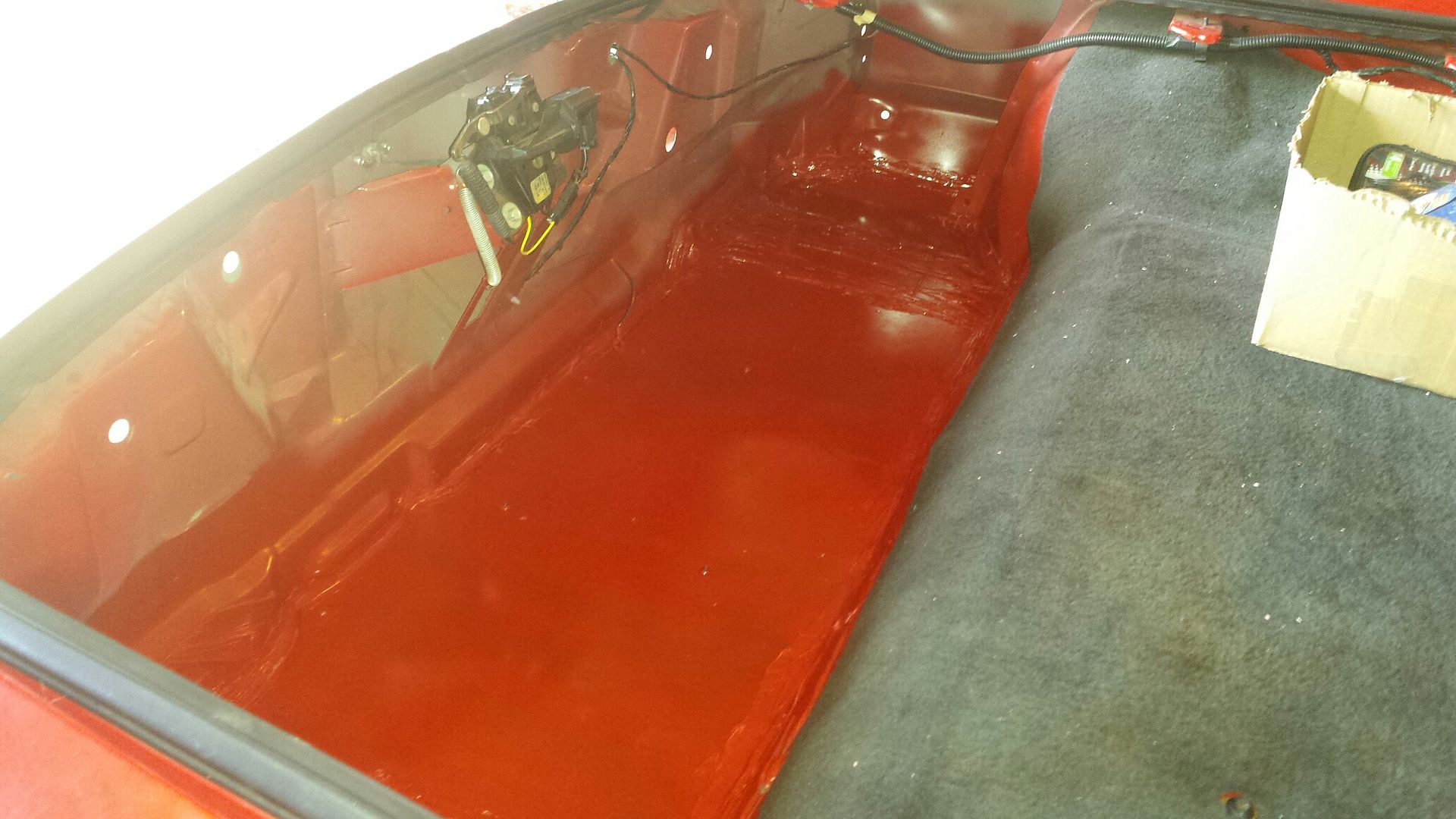 There she is, I left as much of an air gap without leaving it hanging under bumper level. I did not want it to be visible from the rear.
In this pic you can see i made 3 S shaped brackets out of flat bar to attach it to the floor. Its all bolted so if i change coolers at some point i don't have brackets welded to the floor. Also, you can see the L shaped brackets i used to brace the stock gas tank strap holder thingys.
Found this guy wandering around the shop. Old lady asked if she could pick him up, I said sure! Take my welding gloves.
Long two afternoons of work. She is put to bed, time to relax.
So the panels are done, cooler is done except for the lines needing to be run. I reinstalled the fuel tank (boo no pic), got the hot wire relays mounted, and got fuel lines and fuel filter mounted and run up to about the tail of the trans and got the rear bumper/lights reinstalled. I also bled the brakes. First thing next go round is to get the cooler lines done (and fan wiring), then I will be working towards the front of the car where i have a list of things a mile long to do.....but we are making good progress. I still have no piping for the turbo kit so.....should be here soon though.