2019 King Quads Arrive

05-15-2018, 02:54 AM
2019 King Quads Arrive
---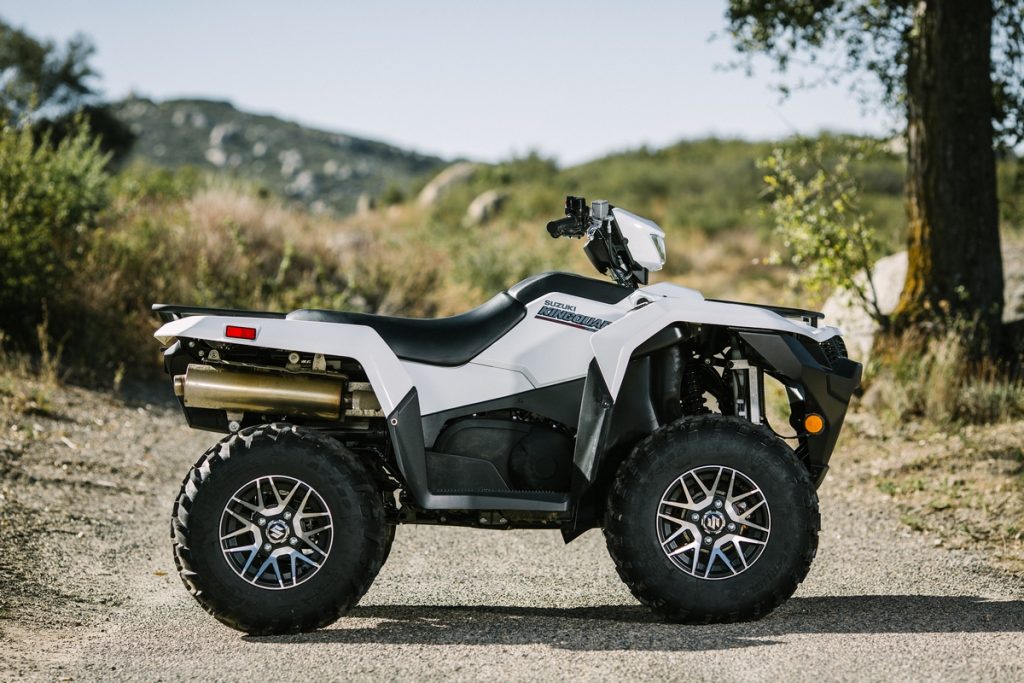 Suzuki is talking 2019 already and the KingQuad line is looking good:
https://atvconnection.com/articles/2...nd-500-arrive/

05-15-2018, 04:20 AM
---
Woopee, lets hope they have got the frame right this time. Old model had superb 450 and 500 engines (750 is a bit too high tec for its own good) great gearbox/variator, but the weakest frame I have ever come across. I spent half of last Friday afternoon welding the front A arm mounting back into the frame on a 450. Which had already been welded round the footpeg and anti roll bar mountings in the past.

05-15-2018, 02:02 PM
---
It does mention a new frame with thicker tubes with beefier rear suspension. Towing capacity is up quite a bit, basically the same as Grizzly and Brute Force now. On the older models, it was just under 1000 lbs, now its 1322 lbs. I think most of that is due to the beefier frame and rear suspension. Power is basically the same. I guess Suzuki isn't going to enter the hp wars with Can-Am and Polaris. And never is going to build a utv either. They do look good, the red one at the right of the pic looks just like mine. The handlebar mounted 3rd headlight remains. That's a good thing, with all 3 on it does put out a good amount of light for night riding. The brightest stock headlights of any atv I have ever owned.

05-16-2018, 04:00 AM
---
never is going to build a utv either

Suzuki have been building UTVs for over 40 years, they just don't export em to the US any more. Take a look at the new big Mules with cab, they are getting close to what Suzuki were making 20 years ago, and still are, Google Suzuki Farm Worker, only available in New Zealand and India.

05-16-2018, 06:55 AM
---

05-17-2018, 03:10 AM
---
Nope, that is the little pickup truck they, and several other Japanese firms make. GM used to import them to the UK as the Bedford Rascal (or it could have been the Honda or Daihatsu version). There were loads about in the 1990s. I saw a camper van version on its side on the motorway last year, surely the smallest camper ever?
The Suzuki Jeep range has evolved into the Jimny, but for reasons best known to Suzuki, they only make van like, mini SUV and soft top versions of that. It is the old leaf sprung Samurai/Gypsy that the New Zealanders use, which is available with the pickup body. Here in the UK a firm called KAP is converting Jimnys into Mule like pickups.
KAP Suzuki - Suzuki Agricultural Vehicles - KAP Landmaster
Thread
Thread Starter
Forum
Replies
Last Post
Currently Active Users Viewing This Thread: 1
(0 members and 1 guests)