Truck Question

06-09-2018, 11:52 PM
---
I need to have music when I drive, but if I had video too I would watch that instead of the road. I'd be just as dangerous as people texting and driving.

My requirements for a truck are simple.
1. It needs a CD player.
2. It has to fit 4'x8' sheets of plywood and drywall in the bed with the tailgate closed.
3. It needs to be 4WD since it snows here.
4. It can't be too tall or too wide to park where I have to.
5. It needs things most trucks have anyway, automatic transmission, A/C, power windows, etc.
6. Since I fill the back up with things like camping gear I need a cap, or topper as some people call them. It has to be a fiberglass cap painted to match the truck so it looks more like an SUV. Not one of those crappy aluminum toppers in completely different colors like both my brothers buy.
A Chevy Suburban would work for me too as long as the seats are easy to take out, but they cost too much.

06-10-2018, 01:19 AM
---
Having a TV in the dash isn't nearly as distracting as one might think. Its been in there for about 130,000 miles and I'm still here.
A GPS is worse and so is changing Cds in a CD player.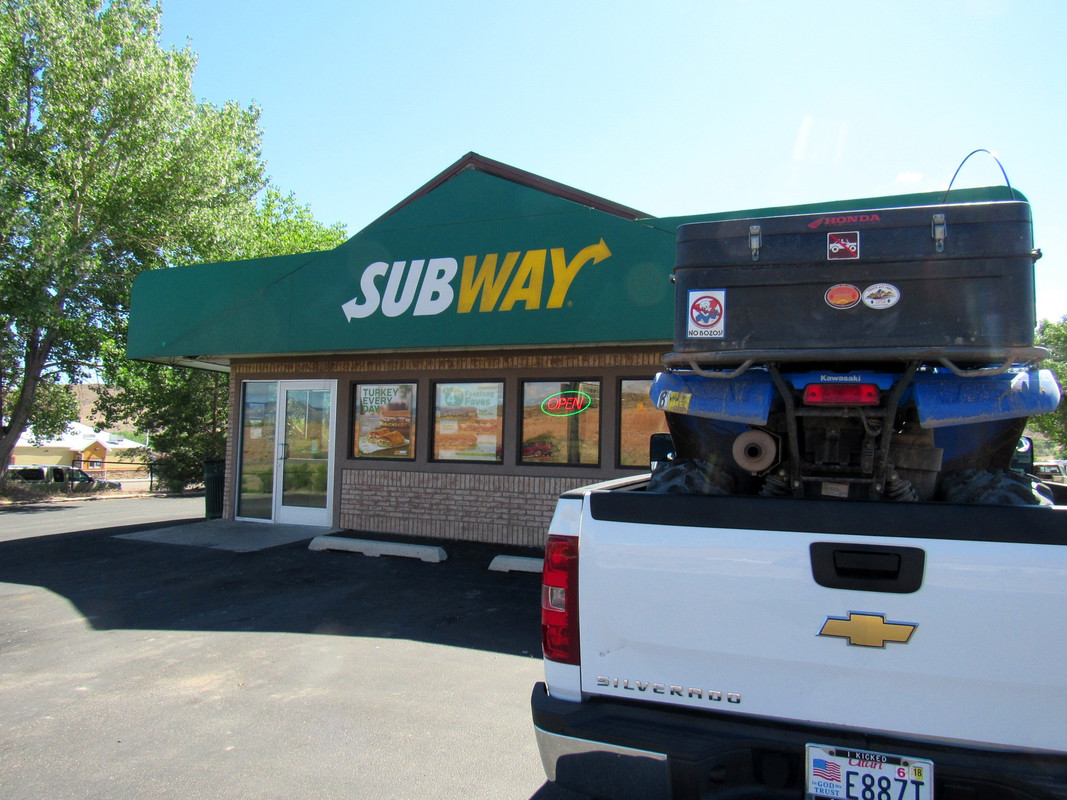 Even with a tool box in the bed I can still shut my tailgate.
I do a lot of riding right from my front door.
I have a nice ATV trailer but I only use that when I have my camper loaded or I'm taking two ATVs.
I'm looking forward to getting a car so I can quit putting soo many miles on my truck. I really don't want to buy another one.

06-10-2018, 06:58 PM
---
I have a small cardboard box behind the right side of the driver's seat/left side of the middle seat (that's folded down to use as an armrest). I think it can hold 10 CDs but I only put 7 or 8 at a time in it so it's easier to take them out and put them back in. I can reach it without taking my eyes off the road. When one CD is done playing I pull the empty jewel case out of the front of the box, put the CD in it, and put it in the back of the box. Then I grab whatever is in the front of the box, put the CD in the player, and put the jewel case back in the box. I rotate my stock of CDs without having to look at them. It's not as nice as being able to listen to up to 12 hours 20 minutes on the 10 disk CD changer I had, but I had to be parked to load that.

06-10-2018, 11:44 PM
---
If I die driving it will be from changing CDs.

I have about 150 in the cab in four different cases. I know where they are when I want to listen to one but I still need to take it out of the carrying case and put the other one back.

I'd load them on an I-Pod but I don't want to take the time to load the individual songs that I like.

06-11-2018, 09:35 AM

06-11-2018, 10:26 AM
---
I would like that. I just don't want to take the time to load them. Maybe I should just do it and get it over with.
I have a "custom" Pioneer sub and enclosure that was designed for regular cab pickups where there's not a lot of room.
It works good for me. It hits the lows without the annoying bump.

Thread
Thread Starter
Forum
Replies
Last Post
Currently Active Users Viewing This Thread: 1
(0 members and 1 guests)